Time is Limited - Act Now

Children Placed In Foster Care By Acadia Health® That Suffered Sexual Abuse May Be Able To Seek Justice & Compensation
Children Placed In Foster Care By Acadia Health® That Suffered Sexual Abuse May Be Able To Seek Justice & Compensation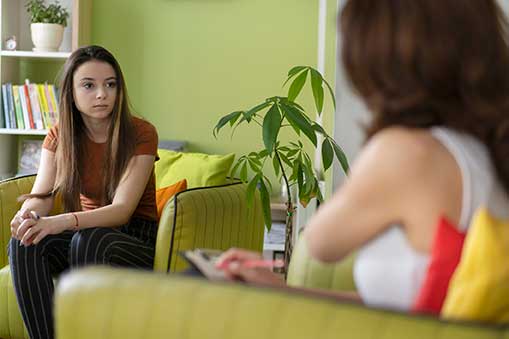 ACADIANA TREATMENT CENTER - Sunset, LA
BELMONT BEHAVIORAL HEALTH - Philadelphia, PA
BELMONT BEHAVIORAL HEALTH SYSTEM - Philadelphia, PA
CENTERPOINTE HOSPITAL - St. Charles, MO
CENTERPOINTE HOSPITAL - Maryville, IL
CONWAY BEHAVIORAL HEALTH HOSPITAL - Conway, AR
COVE PREP - Torrance, PA
COVINGTON BEHAVIORAL HEALTH HOSPITAL - Covington, LA
CROSS CREEK HOSPITAL - Austin, TX
ERLANGER BEHAVIORAL HEALTH HOSPITAL - Chattanooga, TN
GREENLEAF BEHAVIORAL HEALTH HOSPITAL - Valdosta, GA
GREENLEAF OUTPATIENT COUNSELING CENTER - Valdosta, GA
GULF COAST PLACEMENT CENTER - Covington, LA
HARBOR OAKS HOSPITAL - New Baltimore, MI
HIGHLAND RIDGE HOSPITAL - Midvale, UT
HUNTINGTON COMPREHENSIVE TREATMENT CENTER - Huntington, WV
HUNTINGTON CREEK RECOVERY CENTER - Shickshinny, PA
KEYSTONE TREATMENT CENTER - Sioux Falls, SD
LAKELAND BEHAVIORAL HEALTH RESIDENTIAL TREATMENT CENTER - Springfield, MO
LAKELAND BEHAVIORAL HEALTH SYSTEM - Springfield, MO
LAKEVIEW BEHAVIORAL HEALTH HOSPITAL - Norcross, GA
LITTLE CREEK BEHAVIORAL HEALTH - Conway, AR
LONGLEAF HOSPITAL - Alexandria, LA
MAPLE HEIGHTS BEHAVIORAL HEALTH - Fort Wayne, IN
MCCALLUM PLACE - Overland Park, KS
MCCALLUM PLACE EATING DISORDER CENTER - St. Louis, MO
MEADOWWOOD BEHAVIORAL HEALTH HOSPITAL - New Castle, DE
MILLCREEK BEHAVIORAL HEALTH - Fordyce, AR
MILLCREEK OF MAGEE TREATMENT CENTER - Magee, MS
MILLCREEK OF PONTOTOC TREATMENT CENTER - Pontotoc, MS
MONTROSE BEHAVIORAL HEALTH HOSPITAL - Chicago, IL
MONTROSE BEHAVIORAL HEALTH HOSPITAL FOR KIDS - Chicago, IL
OASIS BEHAVIORAL HEALTH - OUTPATIENT OFFICE - Gilbert, AZ
OASIS BEHAVIORAL HEALTH HOSPITAL - Chandler, AZ
OPTIONS BEHAVIORAL HEALTH HOSPITAL - Indianapolis, IN
PINEY RIDGE TREATMENT CENTER - Fayetteville, AR
RED RIVER HOSPITAL - Wichita Falls, TX
RESOURCE TREATMENT CENTER - Indianapolis, IN
RIO VISTA BEHAVIORAL HEALTH HOSPITAL - El Paso, TX
RIVER PLACE BEHAVIORAL HEALTH HOSPITAL - LaPlace, LA
RIVERVIEW BEHAVIORAL HEALTH HOSPITAL - Texarkana, AR
RIVERWOODS BEHAVIORAL HEALTH SYSTEM - Riverdale, GA
ROLLING HILLS HOSPITAL - Ada, OK
SAN JOSE BEHAVIORAL HEALTH HOSPITAL - San Jose, CA
SAN JUAN CAPESTRANO HOSPITAL - Rio Piedras, PR
SEVEN HILLS BEHAVIORAL HEALTH HOSPITAL - Henderson, NV
SONORA BEHAVIORAL HEALTH HOSPITAL - Tucson, AZ
SOUTHCOAST BEHAVIORAL HEALTH HOSPITAL - Dartmouth, MA
SOUTHWOOD PSYCHIATRIC HOSPITAL - Pittsburgh, PA
STARLITE RECOVERY CENTER - Center Point, TX
STONECREST BEHAVIORAL HEALTH HOSPITAL - Detroit, MI
THE CAMP RECOVERY CENTER - Scotts Valley, CA
THE CAMP RECOVERY CENTER -  Campbell, CA
TIMBERLINE KNOLLS - OUTPATIENT SERVICES PHP & IOP - Orland Park, IL
TIMBERLINE KNOLLS RESIDENTIAL TREATMENT CENTER - Lemont, IL
TOWER BEHAVIORAL HEALTH - Reading, PA
TRUSTPOINT HOSPITAL - Murfreesboro, TN
TRUSTPOINT REHAB HOSPITAL - Murfreesboro, TN
VALLEY BEHAVIORAL HEALTH SYSTEM - Barling, AR
VANTAGE POINT BEHAVIORAL HEALTH HOSPITAL - Fayetteville, AR
VERMILION BEHAVIORAL HEALTH SYSTEMS - Lafayette, LA
VILLAGE BEHAVIORAL HEALTH TREATMENT CENTER - Louisville, TN
YOUTH CARE TREATMENT CENTER - Draper, UT
The New Mexico Children, Youth, and Families Department continues to grapple with issues in child welfare services following the closure of the problematic Desert Hills facility.
Brian Blalock, the Secretary of the New Mexico CYFD, revealed that 23 children under state custody are placed in out-of-state institutions run by Tennessee's Acadia Health®.
In a landmark ruling, a jury in Rio Arriba County has awarded $485 million in damages in a civil lawsuit involving an 8-year-old girl who was repeatedly sexually assaulted in the New Mexico treatment foster care program.
The program is accused of knowingly placing the girl in the home of a foster parent, Clarence Garcia, who had previous allegations of sexual assault, which could result in a prison sentence of up to 42 years.
He had previously pleaded guilty to seven counts of criminal sexual contact with a minor and was sentenced to up to 20 years probation.
Garcia is accused of sexually abusing six children under his care over six years–however, he allegedly violated his probation, which could lead to a prison sentence.
The civil case verdict followed nearly two weeks of testimony, focusing on allegations of corporate negligence against defendants, including Acadia Health®, the parent company of a now-defunct subsidiary called Youth and Family Centered Services of New Mexico, Inc.
Acadia Health® ran a licensed residential treatment facility, Desert Hills, for children with intellectual and developmental disabilities and behavioral issues.
The lawsuit alleged that Familyworks, a New Mexico nonprofit company run by Desert Hills, placed the 8-year-old girl into a treatment foster care home with Garcia and his wife, despite having prior knowledge and reports of Garcia sexually abusing foster children.
The jury awarded $80 million in compensatory damages and $250 million in punitive damages against Acadia Health®.
Youth and Family Centered Services, doing business as Desert Hills and Familyworks, Inc., are to pay $75 million each in punitive damages, with $5 million in punitive damages awarded against Clarence Garcia for his conduct.
In response to the verdict, an Acadia Health® spokesperson stated that the company is evaluating its legal options and plans to challenge the verdict.
Michael Hart, a critic of for-profit institutions like Desert Hills, argued that the focus on profits compromises the care provided to vulnerable children, saying, "When the bottom line to investors is what you have to answer to every single day, profits become the driving force."
We believe children placed in foster care by Acadia Health®  that suffered sexual abuse deserve to seek justice & compensation, starting with a free, private case evaluation to consider the potential dollar amount for compensation.
Click Below To Check Eligibility
*Consent: By clicking the "SUBMIT" button, I consent to receive recurring auto dialed and/or pre-recorded telemarketing calls and/or text messages from Consumer Assistance Team or our partners in order to discuss my legal options and at the telephone number I provided. I also consent to the Consumer Assistance Team Privacy Policy and Terms of Use. I understand that I may receive a call even if my telephone number is listed on a Do Not Call list and that my consent is not a requirement of purchase. I understand that my telephone company may impose charges on me for these contacts and that I can revoke this consent at any time. For SMS campaigns: Text STOP to cancel and HELP for help. Msg & data rates may apply. Recurring msgs up to 27 msgs per month.
Please seek the advice of a medical professional before making health care decisions. This advertisement is not associated with any government agency.
www.consumerassistanceteam.com is the property of Shield Legal LLC. 1530 Faraday Ave, Suite 200 Carlsbad, CA 92008
This website is not part of the Facebook website or Facebook, Inc. Additionally, this site is NOT endorsed by Facebook in any way. FACEBOOK is a trademark of FACEBOOK, INC.
ATTORNEY ADVERTISING. This Website is not intended to provide medical advice. Consult your doctor or physician before starting or stopping any medication.
Discontinuing a prescribed medication without your doctor's advice can result in injury or death. are not an indication of future results. Every case is evaluated on its own facts and circumstances. Valuation depends on facts, injuries, jurisdiction, venue, witnesses, parties, and testimony, among other factors. No representation is made that the quality of legal services to be performed is greater than the quality of legal services performed by other lawyers. Consumer Assistance Team does not itself provide legal services. Cases will be referred to third party attorneys and law firms. Do not rely on this advertisement in making any medical decision. Please call your physician before making any medical decision, including altering your use of any drug. Court costs and case expenses may be the responsibility of the client. Not available in all states. This advertisement is not intended as a testimonial, endorsement or dramatization, and does not constitute a guarantee, warranty, or prediction regarding the outcome of your legal matter, either expressed or implied. Anyone considering a lawyer should independently investigate the lawyers' credentials and ability, and not rely upon advertisements or self-proclaimed expertise. Only persons age 18 or older have permission to access our Service. Our Service does not address anyone under the age of 13("Children").
Privacy Policy | Terms and Conditions | CCPA Privacy Notice | Do Not Sell My Info
© 2022 Consumer Assistance Team. All Rights Reserved