Time is Limited - Act Now

Details of alleged discrimination while working at Amazon®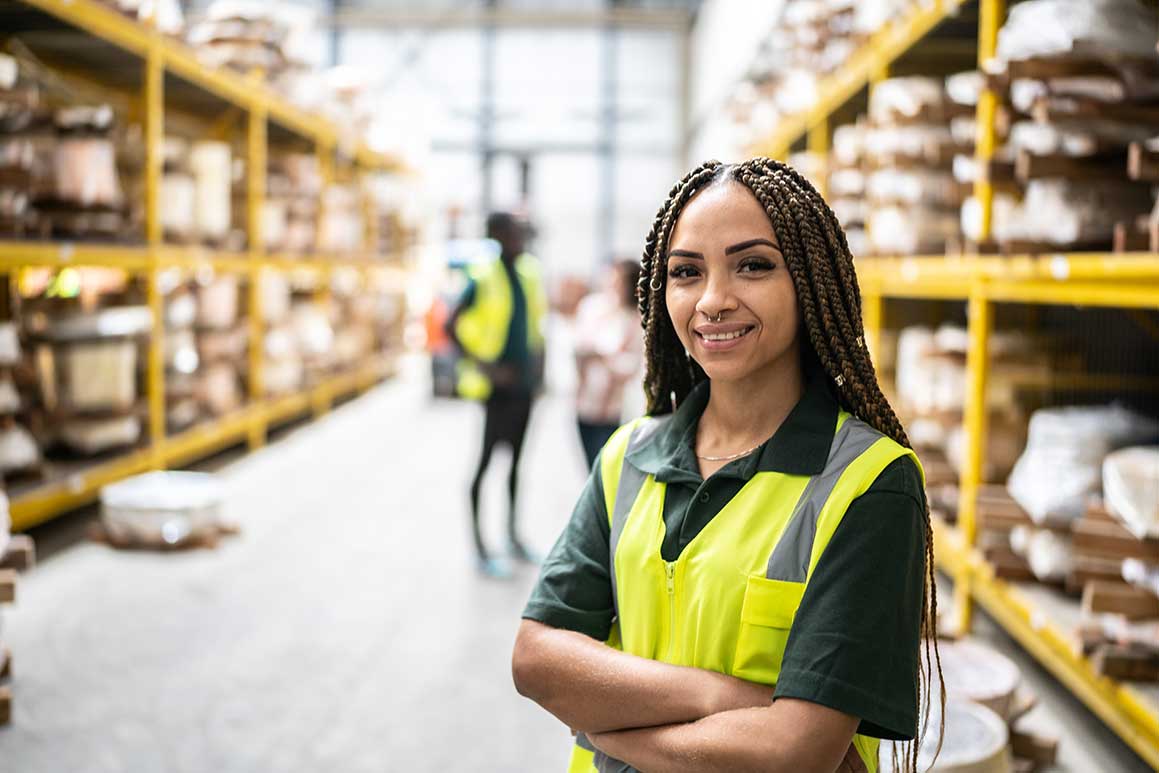 Amazon® has established itself as the largest retailer in the world over the past couple of decades—promising fast deliveries of products, the company has swiftly grown and is now relied upon by tens of millions of Americans.
Unfortunately, however, the company has developed a reputation for treating its workers unfairly—the company has been sued by five different women based on alleged discrimination, harassment, and retaliation.
The lawsuits were filed on May 19 in California, Delaware, Washington, and Arizona by women who were employed in the company's logistical operations, headquarters, and regional offices.
Details of the alleged discrimination, harassment, and retaliation against Amazon® include:
Tiffany Godwin—a Black woman in the human resources group at Amazon®—alleged in her complaint that her white supervisors treated her as if she was a second-class citizen, despite being more qualified than the younger white men who were promoted above her.

Diana Cuervo—a Latina manager in Everett, Washington Amazon® warehouse—reportedly was targeted by her manager with repeated racist comments before firing her after she submitted a discrimination complaint with human resources.

Pearl Thomas—a Black woman working in the Amazon Web Services® cloud division at Amazon's® Seattle headquarters—reported she met with her manager virtually to talk about the post-pandemic return-to-work plans when the manager said the "N" word before ending the call.

Cindy Warner—a gay woman working in a senior position in the professional services group for Amazon Web Services®—alleged that predominantly white male executives targeted her for sexist and abusive treatment before being passed over for promotions and subsequently fired from the company in retaliation.
Also, New York Gov. Kathy Hochul announced a state agency has filed a complaint against Amazon®, alleging it discriminates against pregnant workers and workers with disabilities.
Amazon® is not alone in allowing potentially discriminatory practices to flourish in its workplaces. 
If you are a member of a protected group and believe that your employer has engaged in unlawful discrimination based on your protected status, you should talk to an experienced attorney.
We urge victims of alleged discrimination while working at Amazon® to get a free, private case evaluation.
Details on the various types and requirements of discrimination lawsuits
The Title VII of the Civil Rights Act of 1964 prohibits employers from discriminating against applicants and workers in all aspects of employment on the basis of their protected characteristics.
These protected statuses include the following:
Race

Gender

Color

Religion

Sexual orientation

National origin

Gender identity
Several other federal laws also prohibit workplace discrimination on the basis of age if over 40, genetic information, disability status, and pregnancy status, including:
The Age Discrimination in Employment Act;

The Genetic Information Nondiscrimination Act;

The Americans with Disabilities Act; and,

The Pregnancy Discrimination Act
Title VII also provides protection to workers from retaliation for filing discrimination complaints or participating in investigations of discrimination complaints.
To meet the burden of proof for a discrimination case, the plaintiff must prove the following elements:
The employee is a member of a protected group based on race, sex, color, etc.;

The employee was fully qualified for the position or was performing the job well and meeting the job expectations;

The employee was not hired, not promoted, or was fired; and,

The employer chose someone for the position who was less qualified and who was not a member of a protected group.
To establish a case of harassment, a plaintiff must prove the following elements:
The plaintiff is a member of a protected group;

The plaintiff was targeted for unwelcome harassment;

The harassment was based on the plaintiff's membership in a protected group;

The harassing conduct was strong enough that it affected the conditions of the plaintiff's job; and,

The employer either knew or should have known about what was happening but failed to attempt to stop it.
We believe that victims of alleged discrimination while working at Amazon® should receive justice and compensation for losses.
Our network of attorneys have a track record of success
Answer a brief, private online questionnaire that asks for key details of the experience
Have the case evaluated by a legal team free of charge without any obligation to file
Depending on the circumstances, the case could be filed for potential compensation
Please seek the advice of a medical professional before making health care decisions. This advertisement is not associated with Amazon® or any government agency.
www.consumerassistanceteam.com is the property of Shield Legal LLC. 1530 Faraday Ave, Suite 200 Carlsbad, CA 92008
This website is not part of the Facebook website or Facebook, Inc. Additionally, this site is NOT endorsed by Facebook in any way. FACEBOOK is a trademark of FACEBOOK, INC.
ATTORNEY ADVERTISING. This Website is not intended to provide medical advice. Consult your doctor or physician before starting or stopping any medication.
Discontinuing a prescribed medication without your doctor's advice can result in injury or death. are not an indication of future results. Every case is evaluated on its own facts and circumstances. Valuation depends on facts, injuries, jurisdiction, venue, witnesses, parties, and testimony, among other factors. No representation is made that the quality of legal services to be performed is greater than the quality of legal services performed by other lawyers. Consumer Assistance Team does not itself provide legal services. Cases will be referred to third party attorneys and law firms. Do not rely on this advertisement in making any medical decision. Please call your physician before making any medical decision, including altering your use of any drug. Court costs and case expenses may be the responsibility of the client. Not available in all states. This advertisement is not intended as a testimonial, endorsement or dramatization, and does not constitute a guarantee, warranty, or prediction regarding the outcome of your legal matter, either expressed or implied. Anyone considering a lawyer should independently investigate the lawyers' credentials and ability, and not rely upon advertisements or self-proclaimed expertise. Only persons age 18 or older have permission to access our Service. Our Service does not address anyone under the age of 13("Children").
Privacy Policy | Terms and Conditions | CCPA Privacy Notice | Do Not Sell My Info
© 2022 Consumer Assistance Team. All Rights Reserved